• Set up in 2015, Licensing Link is a strategic brand extension and licensing agency, connecting licensees, retailers, promotional partners and consumers with an exciting mix of entertainment and lifestyle brands
Licensing Link keeps its operations lean on purpose to maximise all stakeholders' benefit, focusing on strategy and sales, while outsourcing supporting activities.
TESTIMONIALS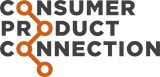 "Ian and Chris are great persons in business and life, they are diligent, work hard and have innovative and creative solutions for complex licensing deals and ultimately their clients. I can thoroughly recommend Licensing Link as a Licensing Agent. Ian and Chris are well respected and are a pleasure to work with!"
Julien Barbier CEO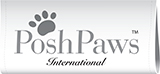 "We are working on a number of projects with the Licensing Link team and must say, they deliver a refreshing level of integrity. Not only through harmonising the objectives of the licensors with the aspirations of the licensee through great communication, but by also being receptive to conceptual thinking about the licenses they represent then fully supporting these in the exploration of those opportunities – we've genuinely experienced a real partnership from this thoroughly professional agency. To top it off, they are great fun to deal with. Would highly recommend"
Alan Smith Managing Director
"It has been a pleasure to work with Licensing Link since we re-launched the licensing programme for Robot Wars. They have consistently worked hard and with a great passion for the L&M programme, delivering best-in-class licensing partners. As a licensor, we have all appreciated their support and ideas that are over and above their duty as a licensing agent."
Nick Rees Managing Director
"Link Licensing proactively approached TOMY with the opportunity to take on the license for Molang. What I appreciated was that Ian and his team has already identified the kind of licencee that they felt was right for the property, and knew that this would be an ideal fit for our portfolio. Throughout the process of both setting up the licence and arranging the approval process, Link Licensing have been quick, pragmatic and kept good, open channels of communication between all interested parties. They have been excellent partners with us and very easy to work with"
Mark Foster EVP

"Ian and Chris are awesome partners to work with. Their commitment in the properties representations is a real guarantee of success in the UK. On top of that, they are very lovely and helpful people. For all those reasons Millimages has already given them the representation of its 2 main properties for the UK, and we are very happy we did"
Laurence Papon Head of Licensing and Video